Taos Behavioral Health clinicians are a deeply compassionate and skilled group of professionals. They understand; they care; they are committed to making a difference.  All clinicians have master's degrees.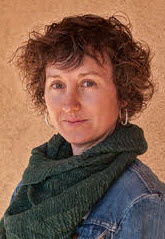 Sadie Quintanilla, LPCC, Clinical Director
Sadie Quintanilla grew up in the beautiful mountains of Taos.  She earned her Bachelor of Arts degree in contemplative psychology, with a minor degree in dance, from Naropa University, Boulder, Colorado. Sadie studied many types of movement, bodywork, and nutrition, and in 2004 she returned to Taos to pursue her passion of becoming a Pilates instructor. She trained in Pilates at Core Dynamics with Michele Larson in Santa Fe. After starting a family,Sadie returned to school to obtain a Masters Degree in Counseling at New Mexico Highlands University. She did her internship at TBH and was hired after she graduated in May of 2014. Sadie is a lover of nature and the outdoors, and enjoys winter sports and summer activities. Her passion is keeping the body whole, healthy and happy. She has two sons, Jayden and Bradley.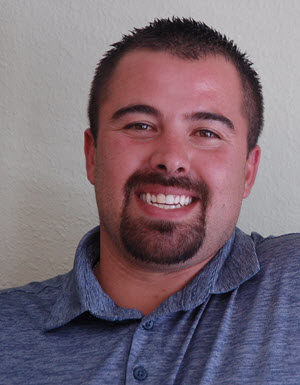 Eric Mares, LCSW
Eric Mares came to TBH in August of 2018 after a variety of clinical and administrative positions in northern New Mexico, most recently as the Children, Youth and Families Department clinical supervisor for behavioral health in the ten northern counties. With a master's degree in social work from Highlands University, he has also studied social work, government/non-profit management, business, and psychology from New Mexico State and the University of New Mexico. He is licensed to work with clients with substance abuse challenges. His clinical concentrations also include grief and loss counseling, co-occurring diagnoses, family discord, and trauma recovery. He is comfortable with both individual and group counseling. Eric works with both adults and youth/children but admits to a special dedication to the welfare of children. Perhaps this is an expression of his deep commitment to family—he and his wife have four beautiful children, and he enjoys his role as a coach to the Taos High School Basketball team. He is a fifth generation Taoseño.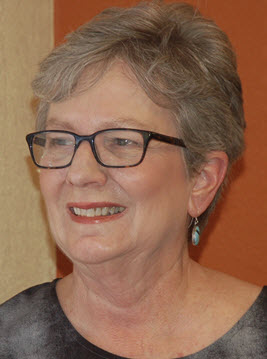 Linda Sanders, LCSW, DAPA, Clinical Supervisor of Outpatient Therapy
Linda has 25 years of clinical experience in assessing, diagnosing and providing therapy in mental health settings. Almost ten years of that was spent at the Dallas Veterans Affairs Medical Center where she was, most recently, the assistant associate chief of social work in mental health, supervising more than 170 social workers. In her first VA position, she was the suicide prevention coordinator at a time when Veteran's Affairs was just beginning to recognize the need for identification, assessment and treatment of veterans at high risk for suicide. In this position, she provided therapy services for such diagnoses as Post Traumatic Stress Disorder, Major Depressive Disorder, Military Sexual Trauma and other serious and complex issues. Previously, she served as the clinical director of two large social service agencies, during which time she spent five years as a mitigation specialist completing comprehensive biopsychosocial investigations of clients referred in capital murder cases. Linda holds a Master of Science in Social Work form the University of Texas at Arlington. She is also a Board Certified Clinical Supervisor and an Anger Management Facilitator. She and her husband have two adult daughters.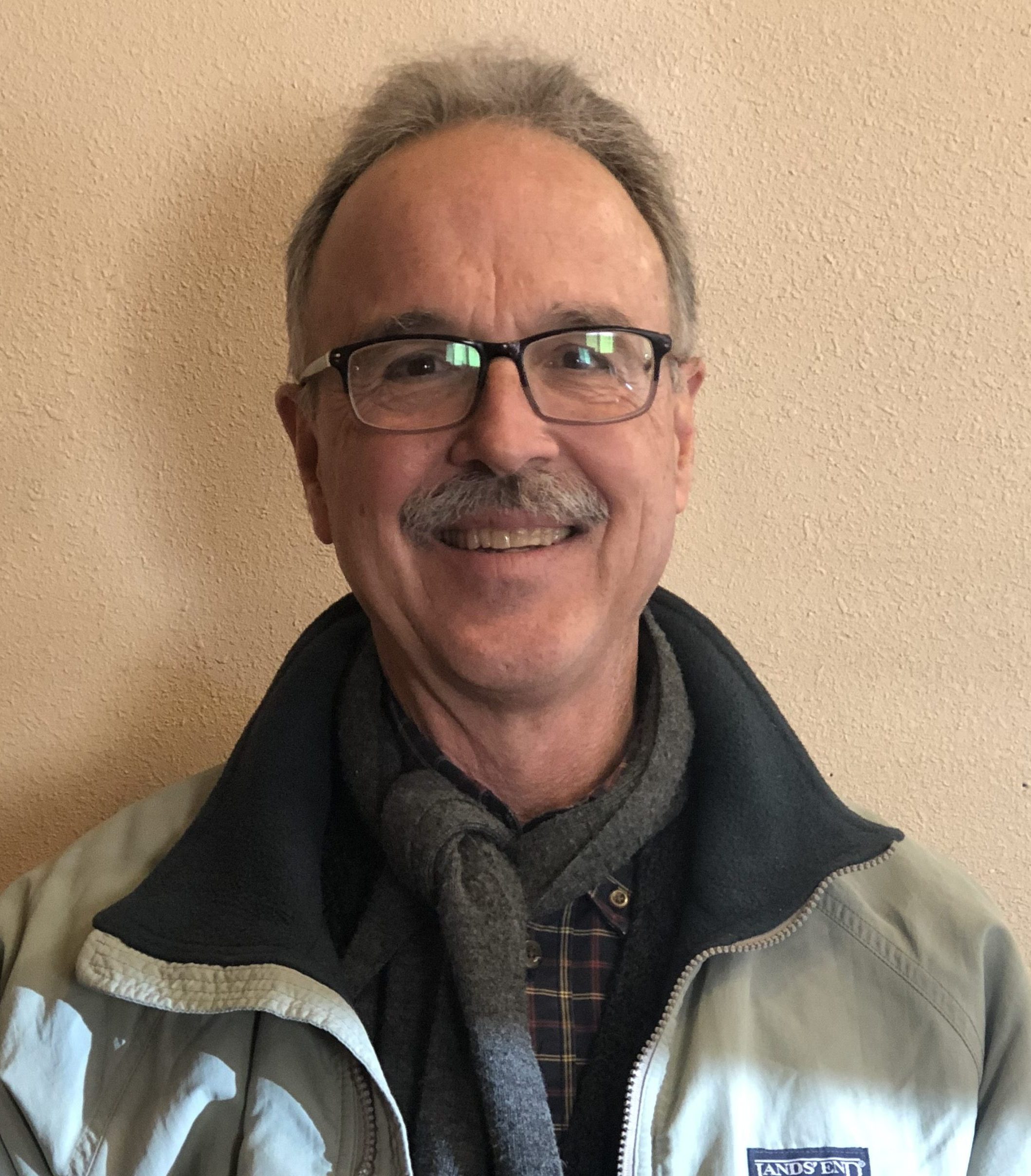 Charles (Chuck) Neelley, LPCC, Counselor on Staff
Chuck Neelley began employment at TBH in the fall of 2018 after a 39-year career as a lawyer and litigator. His law degree is from The University of Texas, and he worked in the Houston District Attorney's Office and in his own private practice for over 13 years. Chuck's commitment to behavioral health services came out of his move to Taos and his 26 years as an attorney with the New Mexico Children, Youth and Families Department (CYFD) as a Children's Court Attorney. During his work in CYFD, he became intimately acquainted with how trauma, grief and disappointment are occasions for insight into lifelong patterns of thought and behavior often originating in childhood. He became interested in therapeutic work with adults, individuals and couples in a supportive client-directed process where the clinician can help with immediate coping needs and support a new path of healing and growth. Chuck received a master's in counseling from Southwestern College in 2011 and completed his internship at TriCounty Services working with adults with mental illness. After his retirement from CYFD, Chuck is putting his unique understanding of behavioral health and legal challenges to work with clients at TBH.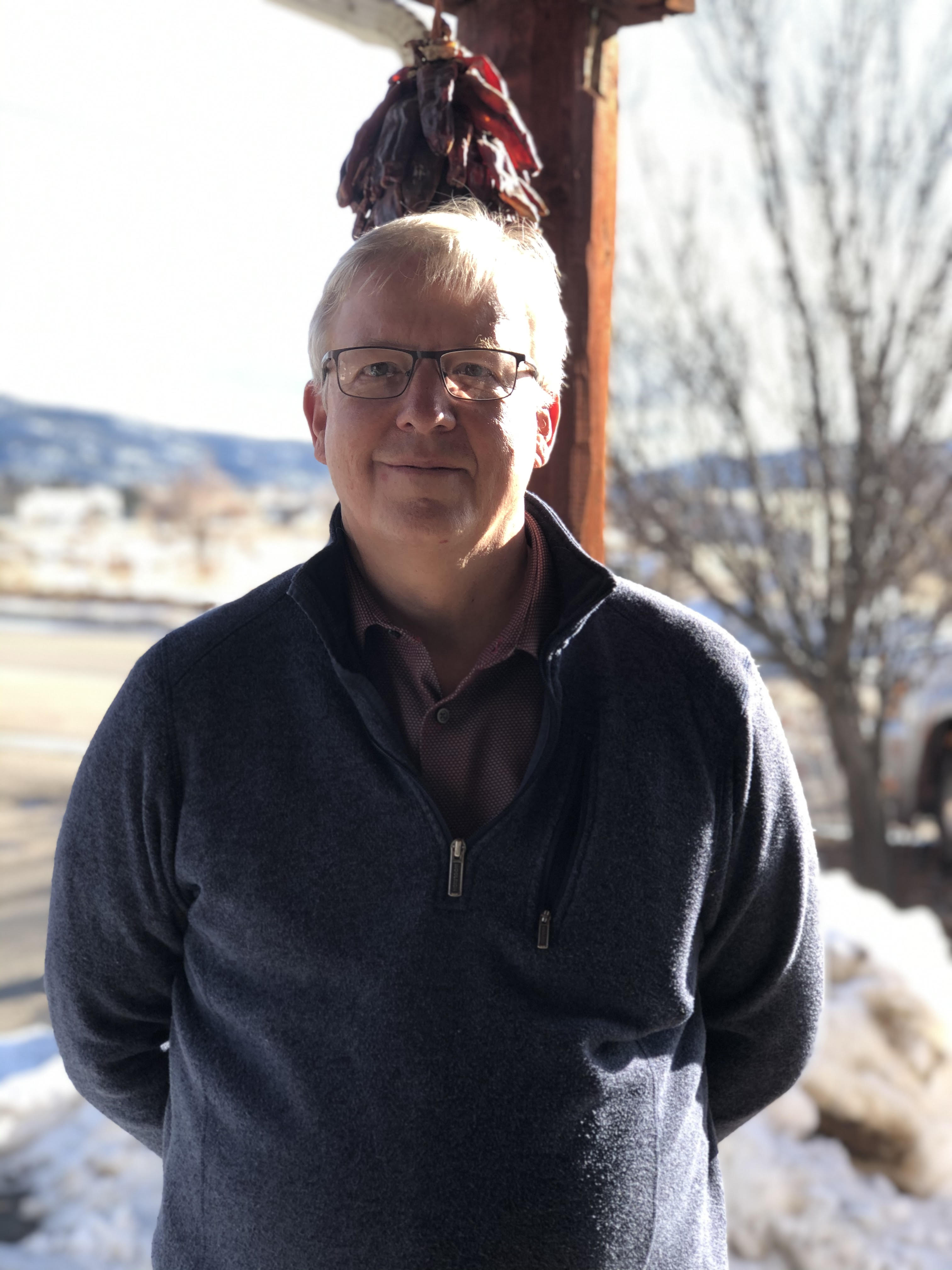 Tilghman Evans, LMSW, Clincal Counselor
Tilghman Evans came to Taos from the Boston area, where he was an artist and an instructor at Montserrat College of Art. Here in Taos, he got involved as a mentor in drug and alcohol treatment. That evolving curiosity led to him getting an LMSW. Tilghman now serves as a therapist in the adult outpatient treatment program and also works with children in the Questa Community Program. While in graduate school, he developed an interest in Eye Movement Desensitization and Reprocessing (EMDR) therapy as an evidence-based and a potentially useful modality in ameliorating trauma symptoms. Tilghman is now a practitioner and sees its uses in the local population in reducing the PTSD symptoms from the various historical, emotional, physical, and sexual trauma issues that have impacted many individuals across the Taos community.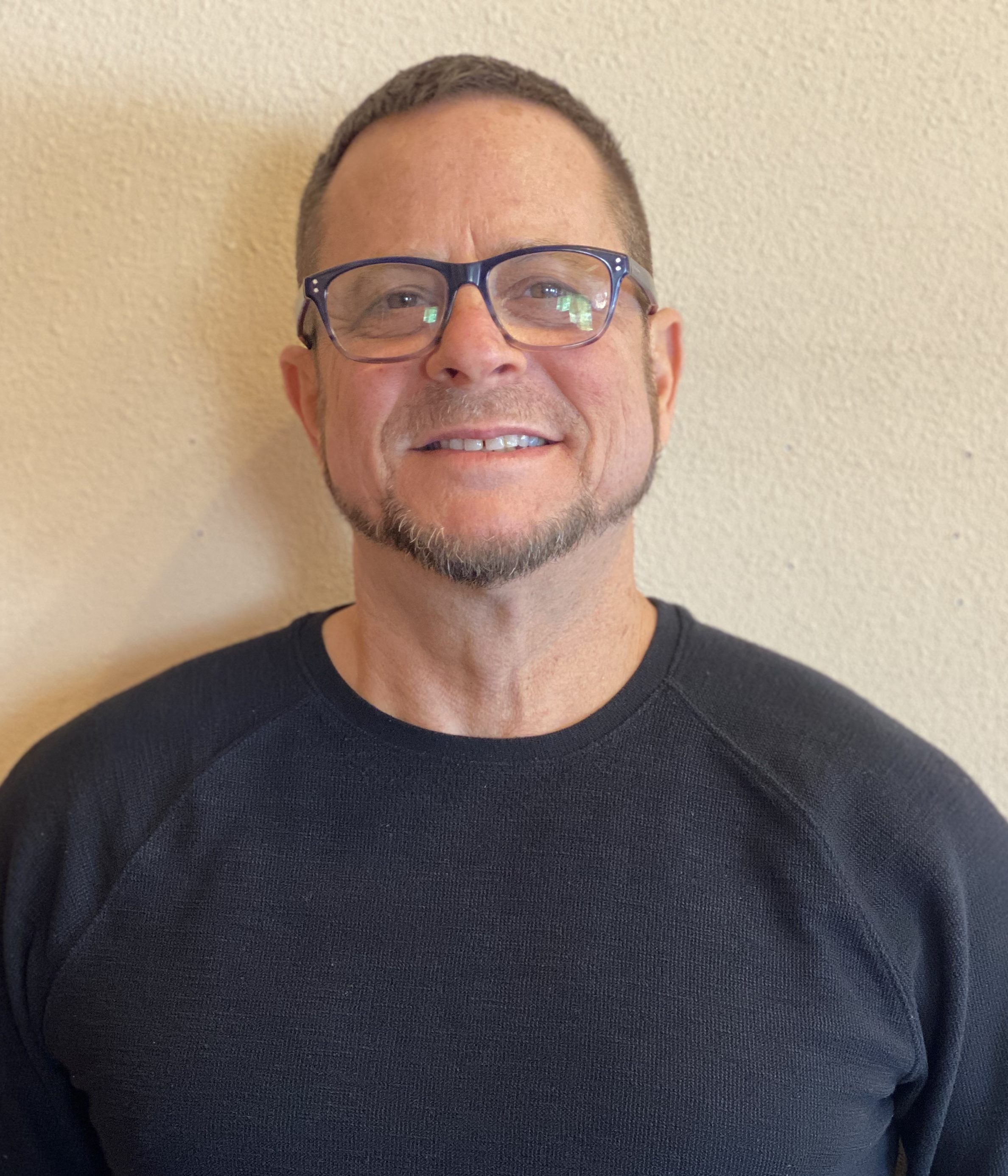 Winston Wilde, LMFT, Marriage and Family Therapist
Dr. Winston Wilde received his BA in Liberal Arts and his Masters in Clinical Psychology from Antioch University Los Angeles, and his Doctorate in Human Sexuality from The Institute in San Francisco. He is certified by AASECT as a Sex Educator, Sex Therapist, and Supervisor of sex therapy interns. Dr. Winston Wilde is also a Licensed Marriage and Family Therapist.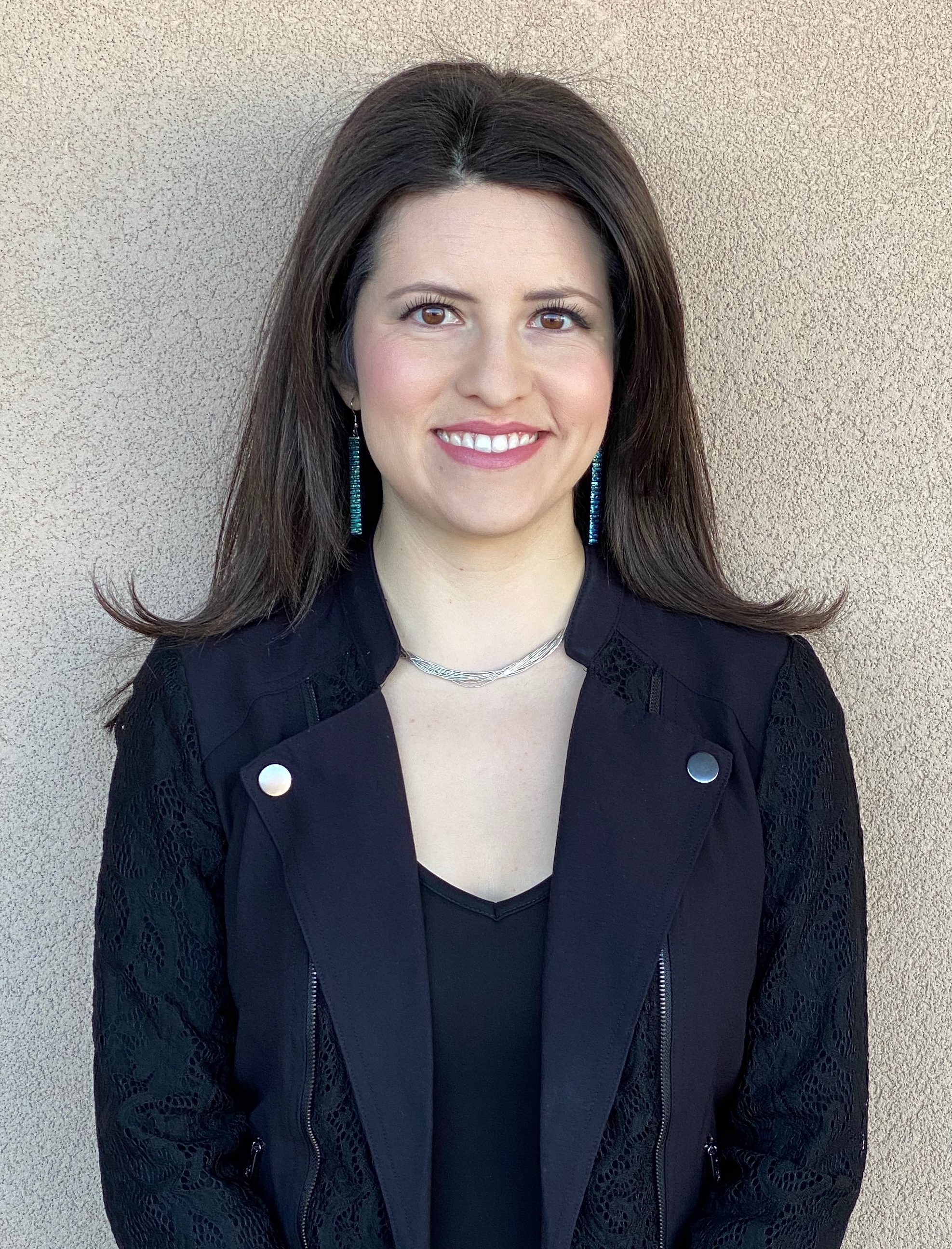 Ashley Branch, LMHC, Family and Youth Center Counselor, Director of Family Center Program

A native of Taos, Ashley Branch holds a Master of Science degree in clinical psychology from New Mexico Highlands University and is a licensed mental health counselor. Her graduate study included internship experience at New Mexico Behavioral Health Institute where she provided both individual and group counseling. Ashley joined TBH in September 2018, and her practice includes children, youth, and families. Ashley uses a variety of modalities, including Cognitive Behavioral Therapy, Acceptance and Commitment Therapy, Functional Family Therapy, EMDR, behavioral activation, as well as mindfulness and relaxation techniques. Ashley is an avid runner, having been a member of both the Taos High School and Highlands cross-country teams. She recognizes the significance of the mind-body connection and the role it plays in therapeutic treatment.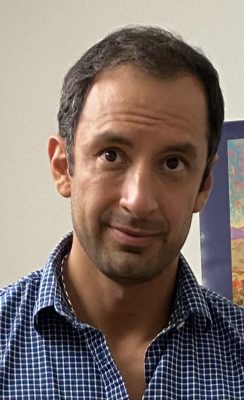 Bruno Nora, LPCC, Family and Youth Center Counselor, Director of Semillas y Raices Bilingual Program
Bruno Nora is a native of Peru and studied Psychology in Peru since 2001. After moving to northern New Mexico, Bruno kept performing his love, skills, knowledge and experience in Psychology and Counseling, so in 2009 he got a BA Psychology at UNM, and in 2015 he got a Master degree in Clinical Mental Health Counseling at Adam State University. Currently, after several years as a Psychotherapist with an independent license, Bruno decided to go through a doctoral program and this is his third year to achieve the doctoral program of PsyD Clinical Psychology. Bruno is bilingual (English and Spanish speaker) and strongly values the empathy and cultural competency to provide therapeutic services and community resources. Bruno came to TBH in September of 2018, and the population that he works with includes children, adolescents, and adults who are dealing with traumas, stress, anxiety, depression, anger, grief and loss, and family issues. Bruno utilizes approaches like EMDR (Eye Movement Desensitization and Reprocessing), Cognitive Behavior Therapy (CBT), Mindfulness, Forward-Focus Trauma Therapy, Motivational Interviewing (MI), Love and Logic and Play Therapy to facilitate clients' awareness, adjustment, healing and growth.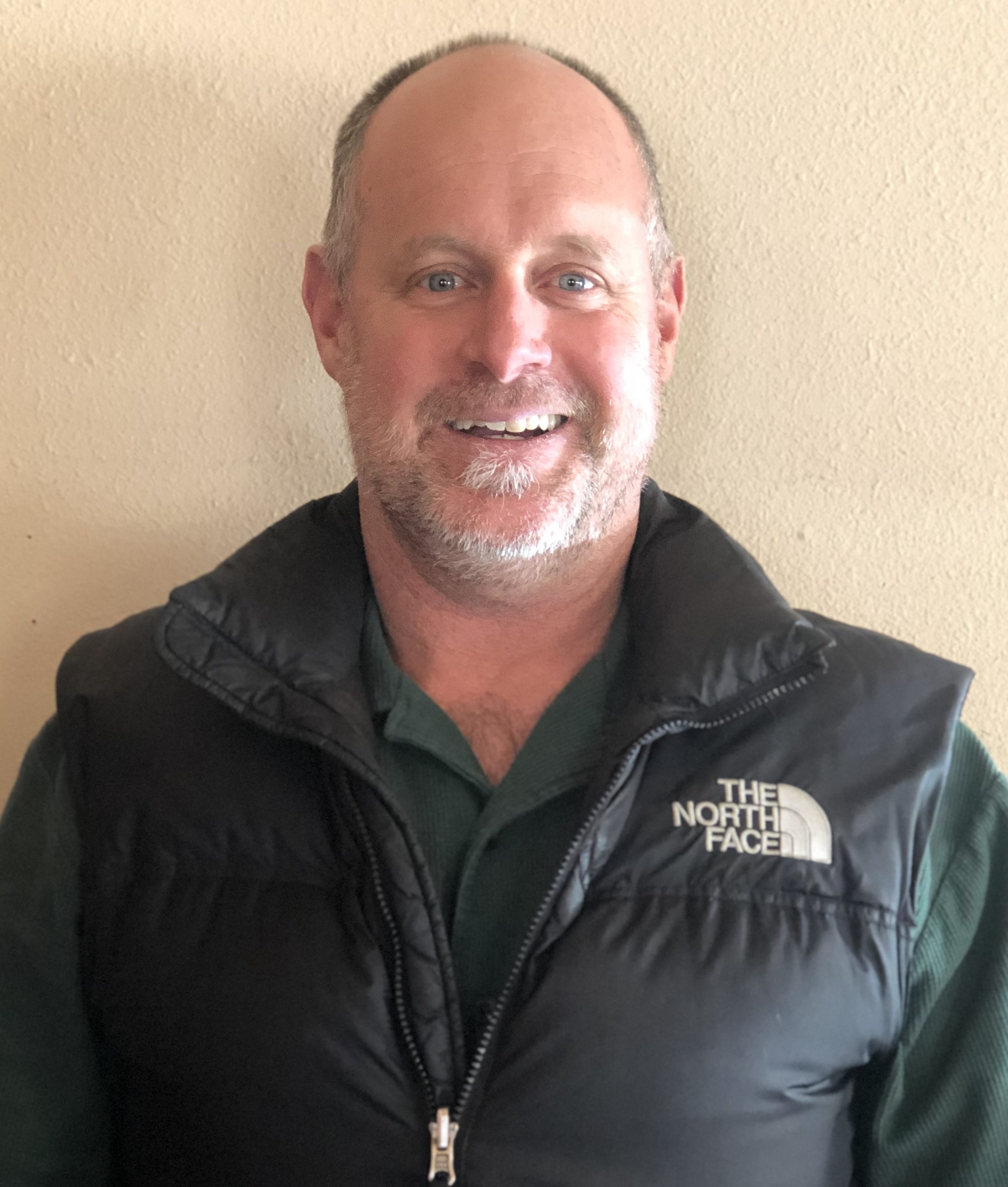 Dave Martin, MA, LPCC Counselor on Staff
Dave Martin received his MA in Clinical Mental Health Counseling from Adams State University in 2018. Dave joined TBH in December of 2018, having been previously employed as a primary clinical therapist in the Assertive Community Treatment (ACT) program at Tri-County Community Mental Health.  In that position he provided case management and client community advocacy as part of a team, serving adults with persistent behavioral health challenges. David very much brings an adaptive, humanistic, integrative approach to his work, drawing on years of experience working in the outdoor education industry as a lead instructor for the National Outdoor Leadership School, and Senior Field Guide for several Wilderness therapy programs. David rejuvenates his soul by spending as much time as possible outdoors enjoying nature.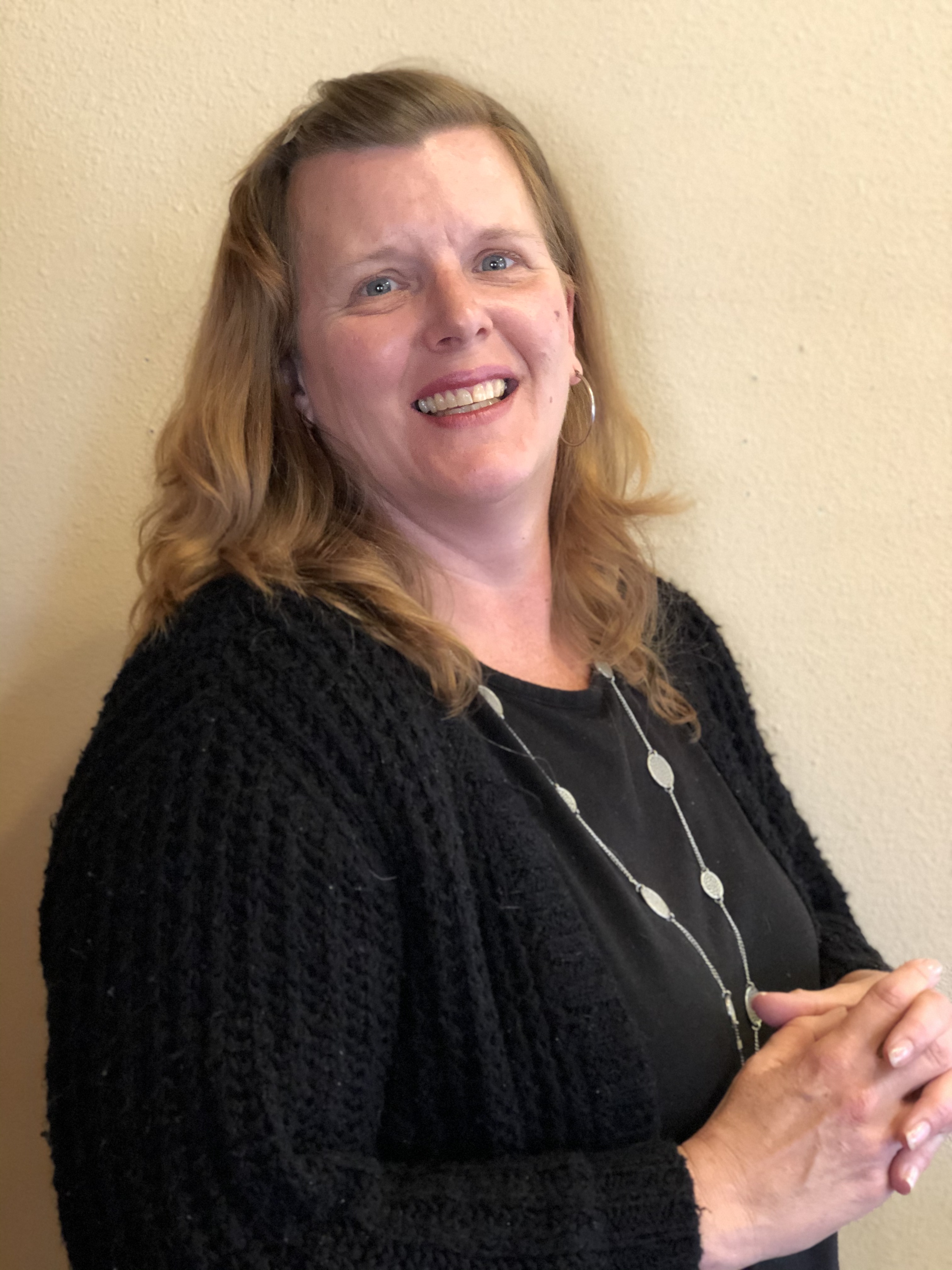 Barbara "Babs" Costello, LCSW, Social Worker, Director of Outpatient Therapy & Director of Integrity First Program
Life can be filled with transitions & challenges. It takes courage to reach out. If you are here, you've taken the first step. Therapy is a collaboration. We will work together to identify & address your personal goals. This may include identifying ways to move forward in your life, increasing stress tolerance & enhancing relationships. I provide integrative, client-centered services to adults, teens,  and children, and families. I offer treatment for Anxiety, Depression, Grief, Trauma, PTSD, Self Esteem Issues, Life Transitions, Anger Problems & Family Conflicts. I am an ally for those in the LGBTQ community. I specialize in Mindfulness-Based Cognitive Therapy (CBT) & multi-modal, trauma-informed approaches. and EMDR Certified Therapist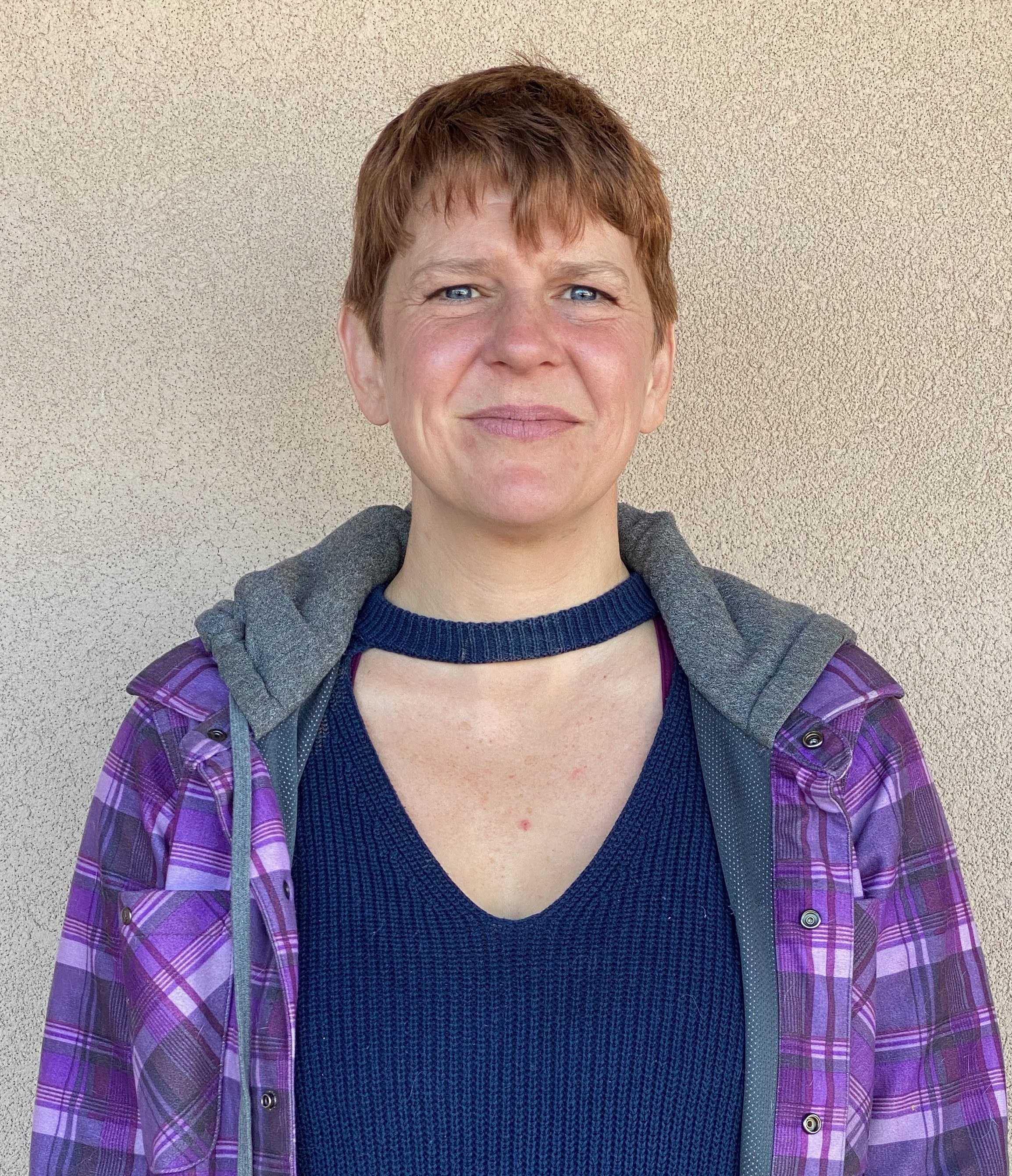 Carolyn Wilson, LMHC- Adult CCSS Supervisor
Carolyn D. Wilson graduated with a degree in mental health counseling in 2019. She has been working in the mental health field for six to eight years through juvenile detention centers, wilderness therapy, and residential treatment programs with a focus on children, teens, and adults. In 2015, Carolyn became a manager in a group home system in Providence, RI where she developed a passion for working with children, teens, and adults with pervasive neurological disorders and autism. Carolyn moved to Taos, NM in 2018 to complete her credentials with NonViolence Works. She has remained with the organization through the organization's growth to Taos Behavioral Health. Carolyn has come to think of Taos as home and looks forward too many years providing services to the Taos community.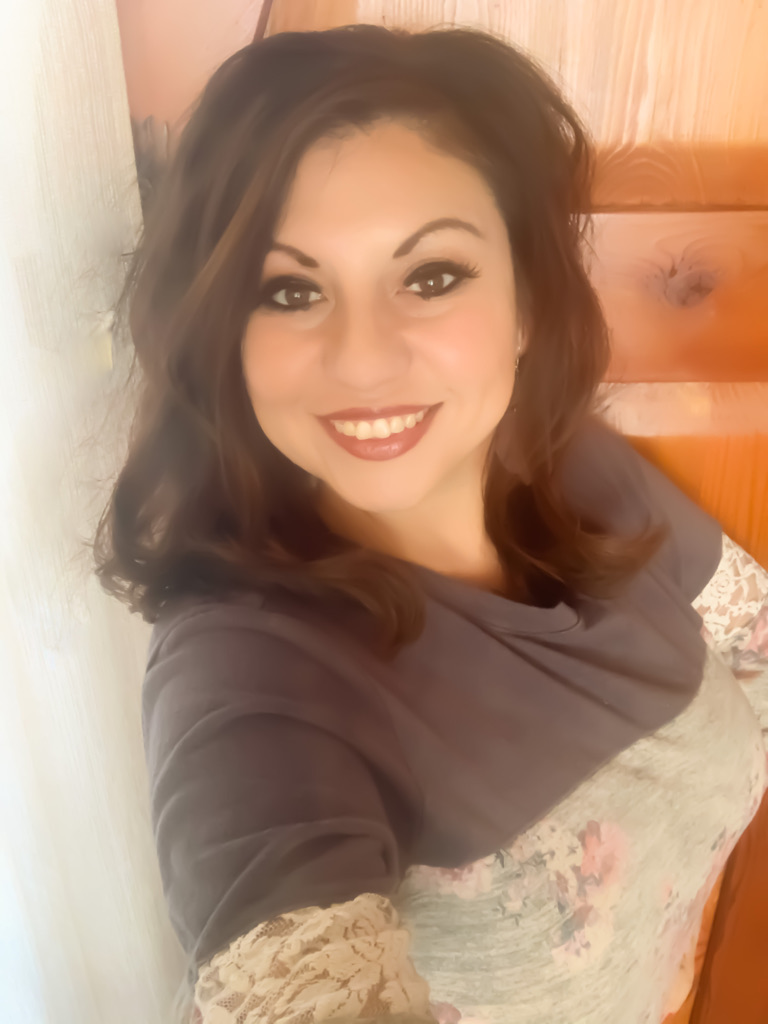 Angela "Angy" Andazola, LMHC, Counselor on Staff, Director 

Angela was born and raised in Safford, Arizona. Angela received her Masters Degree in Professional Counseling  from Grand Canyon University and has earned her Clinical License as well. She specializes in Marriage and Family Therapy.  Angela has experience with children and families. She moved to Taos, NM in 2017 and joined Taos Behavior Health in 2020, her practice includes children, adolescents, and adults. Angela recognizes the significance of each individual's story and the connection it plays in the therapeutic treatment.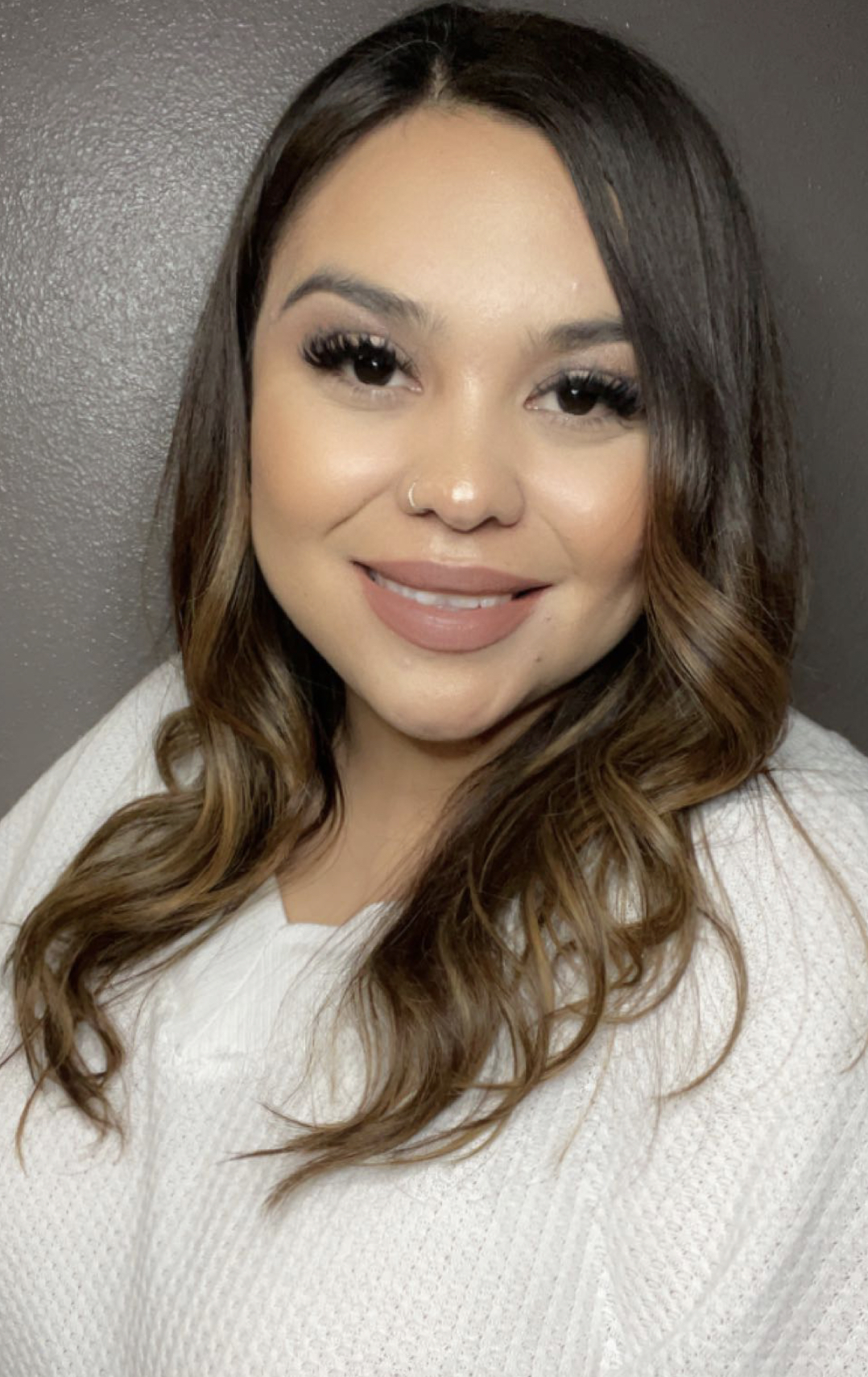 Angel Mondragon, LMSW, Clinical Supervisor of Integrity First Program
Angel was born and raised in Taos, NM. She has worked in Behavioral Health for over 8 years. She obtained her Associates in Liberal Arts with a concentration in Human Services at UNM in Taos. She then attended New Mexico Highlands University, earning herself a Masters Degree in Social Work and graduated through the Advanced Standing Program.  Her professional background includes, Geriatric Social Work, CYFD, Special Education Social Work through Taos Municipal Schools, Outpatient Counseling, School-based Counseling and Adolescent Residential Treatment for Co-occurring Disorders. Angel takes a Humanistic based eclectic approach in which she practices with a variety of models such as CBT, Mindfulness, REBT, and DBT, with the hope to help others develop a stronger, healthier sense of self and meaning in life.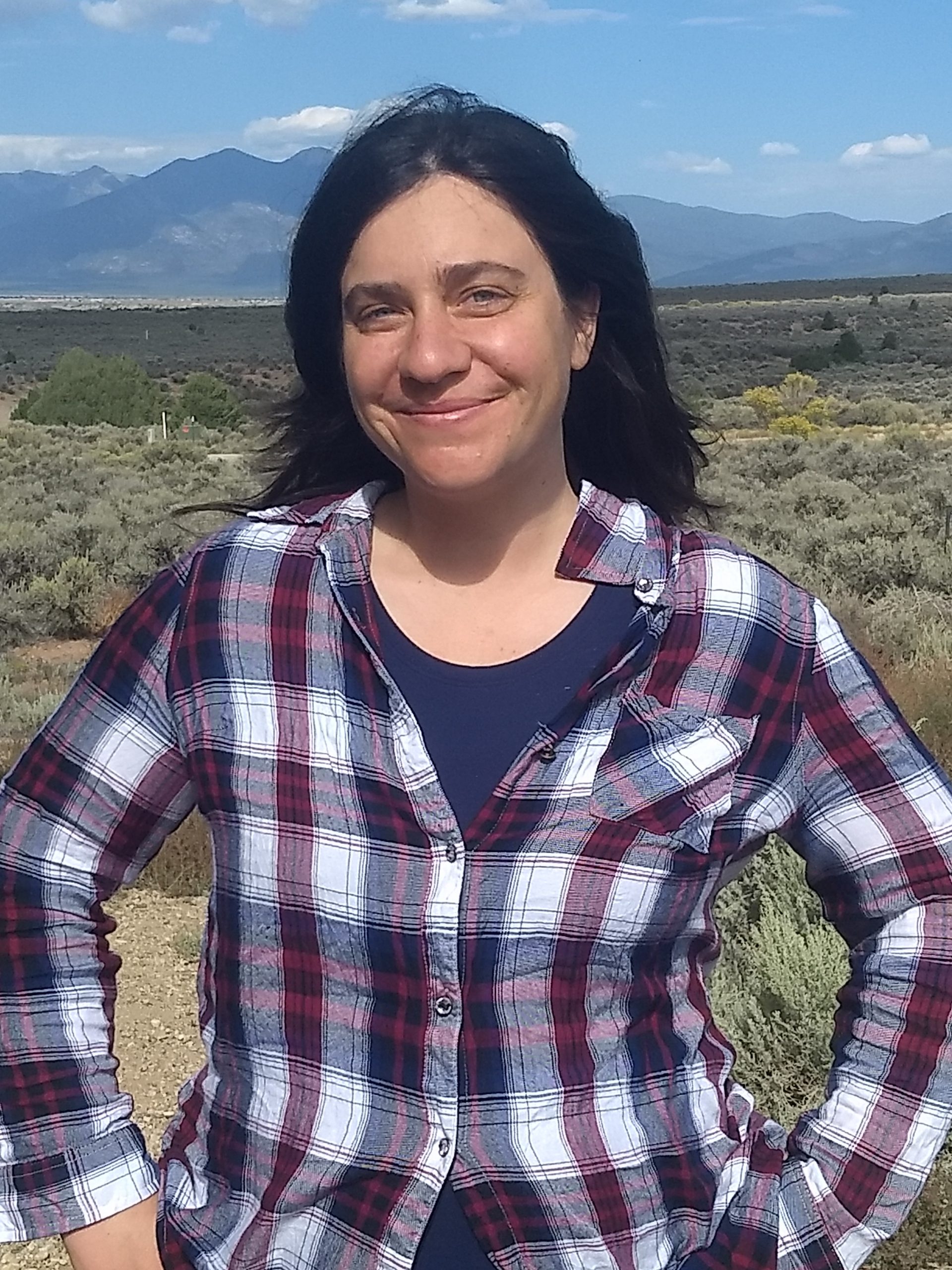 Chrissy Meyer, LMSW, Family and Youth Therapist
Chrissy has lived in Taos since 2007, and has since worked with youth and their families as a paraprofessional in the behavioral health field, and with adults and children who present with Autism and other developmental disorders in a variety of supportive roles. Chrissy began as an intern at Taos Behavioral Health, and was hired after graduating with her Master of Social work in 2021 from Western New Mexico University. Chrissy has an interest in the power of the therapeutic relationship in supporting youth and families, focusing on a strengths based perspective. She utilizes play in work with youth as a way to support their growth and processing of experiences. She places an emphasis on client centered therapy and empowering youth and families. Chrissy enjoys spending time outdoors on the river and hiking with her family and dogs.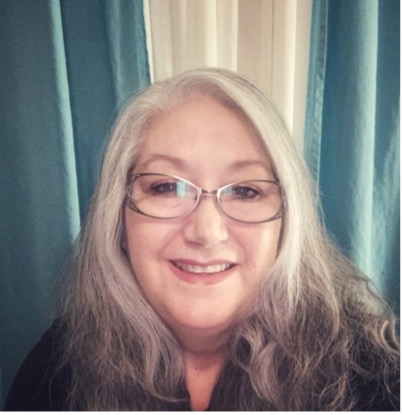 Rosie Medina-Dominguez, LCSW, Clinical Supervisor of the Penasco Program
Rosie has been with TBH since 2020.  Her current practice includes children, adolescents, and adults.  Rosie was raised in Penasco, New Mexico and graduated from Penasco High School.  Rosie then attended New Mexico Highlands University for her Bachelors of Social Work Degree with a minor in children, youth, & families. She then pursued her Master's in Social Work from New Mexico State University. She has been practicing in the field of social work since 1997.  Her professional experiences include a variety of both clinical and administrative experiences in state agencies, non-profits, and educational settings. Those experiences range from CYFD investigations, Therapist with Hogares, School Social Worker, Special Education Director, as well as being a Principal of the International School at Mesa Del Sol.  Rosie believes that healing is a collaborative endeavor that requires honest interactions without judgement.  Rather than adopting one methodology for all individuals, she prefers to draw from an eclectic clinical approach to create a tailored approach for each client.  Rosie and her husband are a blended family having 9 children between them.  In her spare time, Rosie enjoys spending time with her husband and family.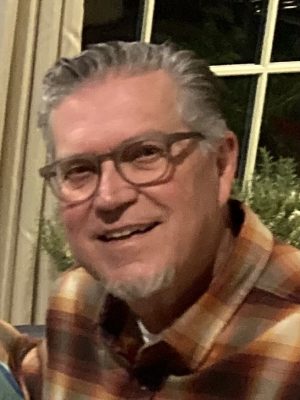 Gary Buff, Ed.D., 
Dr. Buff is a licensed psychologist with over 40 years of experience in the field. He has served in an array of positions including direct clinical services in private practice, staff psychologist in an inpatient hospital, outpatient clinic and primary care clinic. He has served as clinical director of partial hospital programs, a mental health and substance abuse program for Native Americans and an inpatient mental health unit. He has also served in non-profit health, mental health and social services leadership positions in New Mexico and Texas. In New Mexico I have served as Administrator of the Las Vegas Medical Center (New Mexico's only state psychiatric hospital), Chief Operation Officer of Presbyterian Medical Services and Vice President at St. Vincent's Hospital, both Santa Fe. In Texas he served as Chief Operating Officer for ACH Child and Family Services and President of Our Community Our Kids.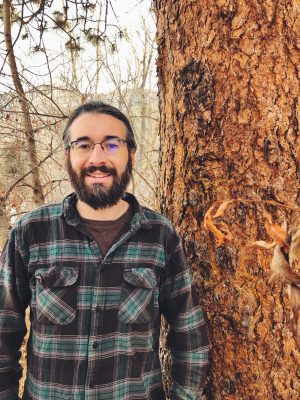 Andy Chiaraluce, MA, LMHC
Andy found his passion as a mental health counselor through years of exploration of his own inner landscape. He is devoted to assisting others on their journey of uncovering their true Self, by creating a safe, gentle therapeutic container for emotional processing and self discovery.  With a specialization in ecopsychology, he believes the natural world to be one of the greatest guides to our personal purpose. This foundational philosophy assists Andy in helping others cultivate a relationship with their own inner healer and innate intuitive gifts. Andy believes in a non-judgmental and compassionate approach to the counseling relationship, walking alongside his clients and reflecting the truth he hears, sees, and feels.  Andy integrates his training in EMDR into counseling sessions as a powerful modality for working with trauma, stuck patterns, and self-limiting beliefs.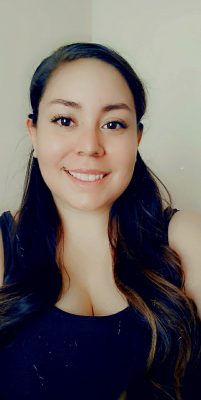 Samatha Baca, LMSW, Tele-Therapist for Integrity First
Samantha was born and raised in Las Vegas, NM. She received her Bachelor of Social Work in 2020 and Master of Social Work in 2022, both from New Mexico Highlands University. She has completed multiple internships and has experience in working with survivors of domestic violence, child welfare, and home visiting. She describes herself as dedicated, friendly and strives to help others. She spends her free time with her family traveling and exploring new areas throughout New Mexico.
Mary Tipton, MA LMHC, Outpatient Therapy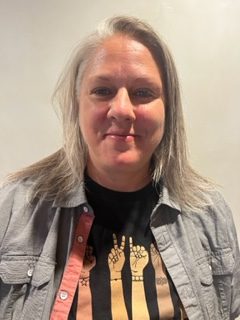 Mary Tipton was born and raised in Ohio and moved to Taos in 2001. Throughout the last 20 years, Mary has worked in various helping agencies and non-profits in Taos, including DreamTree Project, Teambuilders, and Heart of Taos. Mary dreamed of being a therapist since high school, but it wasn't until her own therapist nudged her in the direction of her dreams that she went back to school and obtained a Master's Degree in Clinician Mental Health from Adams State University, graduating in 2021. In 2011, Mary earned a Bachelor of Science in psychology, from University of Phoenix. In 2020, Mary began working with TBH as an intern, and in 2021 she was hired as a full-time employee. Mary takes a person-centered approach in therapy, assisting clients in uncovering the truths within themselves, while providing tools to help along the way.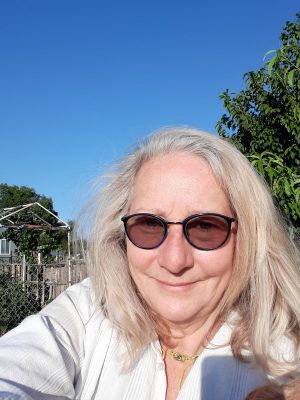 Dee Sands, LPCC, Outpatient Therapy
I am a Licensed Professional Clinical Counselor #1740 and a National Board Certified Clinical Counselor #37594 with 32 years of experience as a clinician.  My license is Independent and Unrestricted. In addition, I am a Certified Acu-Detox Specialist, the 13th in NM. I love helping others. It is an honor. Throughout my career, I provided care to those struggling emotionally as well as from addictions. Also, I provide Marital Systems and Family Systems Therapy. I received my Bachelor of Science Degree from the University of Delaware in Agriculture/Plant Science.  At the University of Delaware, I worked in the Soils Lab. Throughout my studies in Clinical Psychology at the University of West Chester, Pennsylvania, I worked at Roy F. Weston Environmental Engineering Firm as a Wetland Scientist. 32 years later, here I am; pleased and grateful to be a clinical care provider as part of Taos Behavioral Health.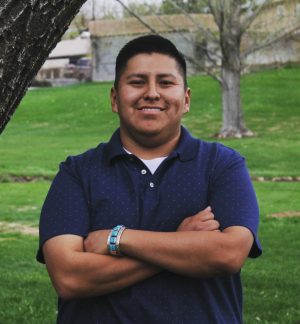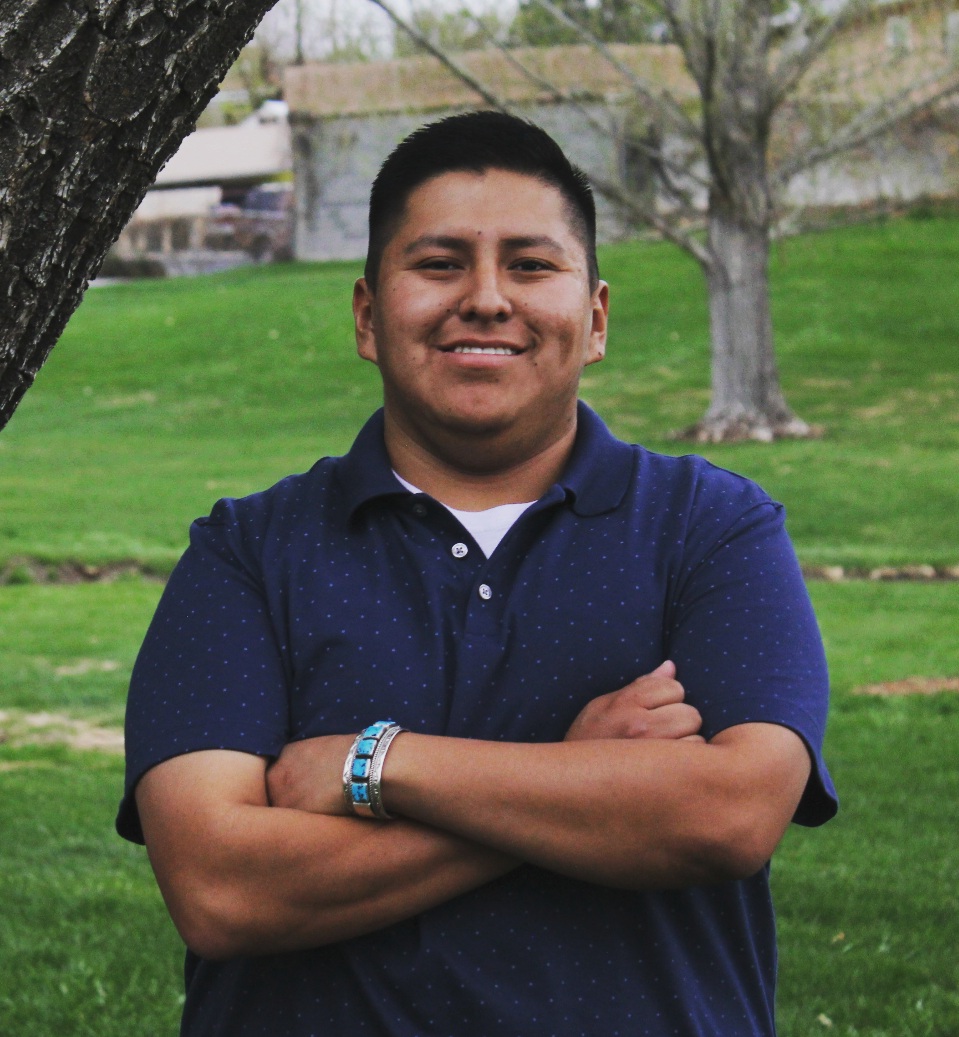 Trenton Harvey, Clinical Intern/CCSS, Cien Aguas-ABQ
Trenton Harvey was born and raised in Rock Point, AZ on the Navajo Reservation. He graduated from Navajo Preparatory School in Farmington, NM. Trenton continued his education receiving an A.A. in Human Services-Substance Abuse from San Juan College in 2018 and a BSW from Northern Arizona University in May 2021. Trenton is currently working towards his MSW from New Mexico State University as a Clinical Intern and CSW with the Rio de los Sueños program. Trenton has practicum experience in various settings from behavioral health, city housing support, and public health. Trenton enjoys being in the outdoors golfing, fishing, hiking, and many other activities. Trenton also enjoys spending time with family and traveling. Ahéhee'!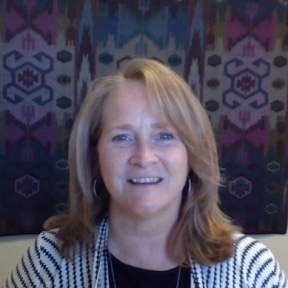 Elizabeth "Liz" Adams, LMSW, SUCCESS Questa
Liz graduated with a Bachelors in Social Work in 1998 from Tarleton State University in Texas and is currently working towards a Master's degree with WNMU.  She, along with her husband and two daughters, moved to New Mexico after spending several summers at Philmont Scout Ranch when she was in college. Throughout her 23 years of being a social worker, Liz has worked with victims of domestic violence, in child welfare, children in treatment foster care, adults with intellectual disabilities, in a hospital setting, hospice care, and as a school social worker.  After graduation, Liz intends to provide school-based counseling as well as outpatient counseling for youth who have experienced trauma by utilizing play therapy,Cognitive Behavioral Therapy (CBT), and Solution-Focused modalities to promote healing.
Edwina Claire, Clinical Intern, Familia y Mundo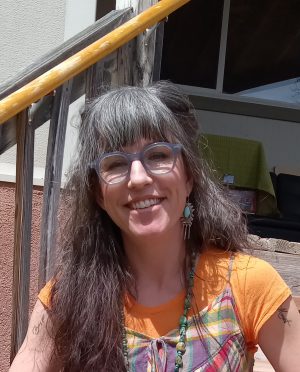 Edwina grew up on the south side of Taos and still lives there today, though she did leave for a few years to experience other places.  She learned that home is where the heart is and chose to serve the community she loves.  Edwina graduated from UNM in 2016 with her Bachelor's of Liberal Arts in Holistic Counseling.  She is finishing up her Master's in Counseling with a focus in Consciousness at Southwestern College in Santa Fe.  She began working in recovery centers in 2014, and she is certified in mediation.  Edwina embraces an eclectic counseling approach with an emphasis on Narrative Therapy.  She lives with her husband and daughter, and their sweet coyote dog, in an old hacienda.